Jai Bapu di Ji
On the occasion of New Year 2022, the members of Harjee Jan Kalyan Trust organized a Langar and a Winter Donation Drive. The Langar and the donation drive took place at Shri Om Harnam Ji Mandir, Delhi on 1st January 2022.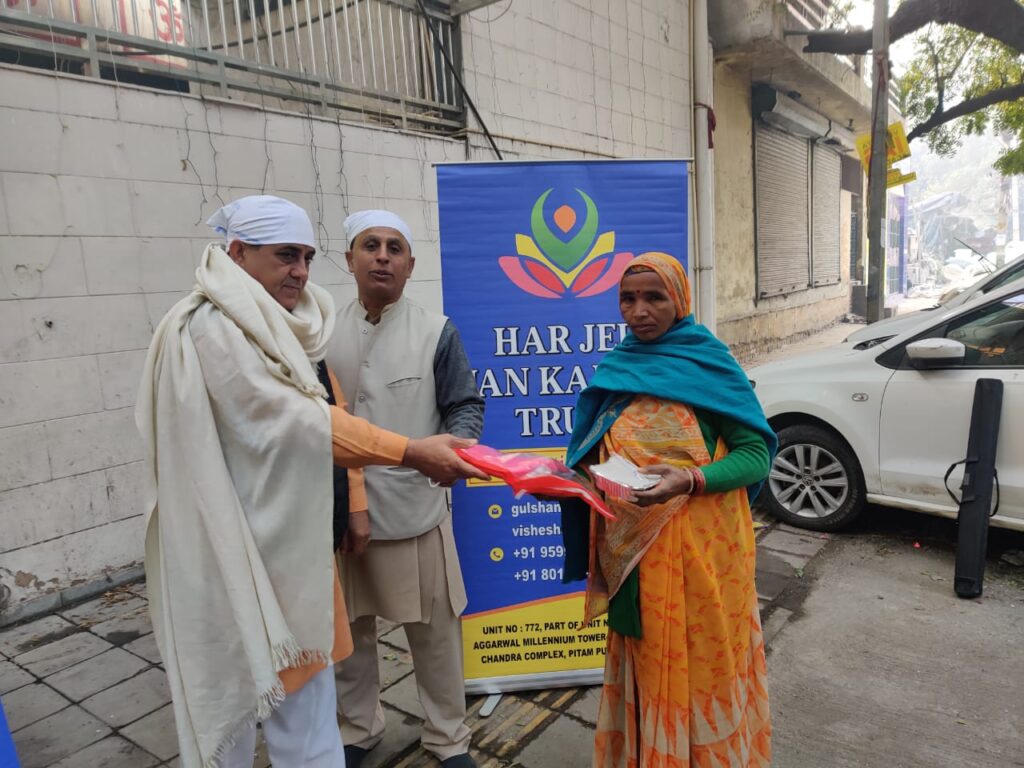 They disturbed rice, sweets, and tea as Langar, and the kits consisting of Winter essentials were distributed to the women to mark the beginning of New Year 2022.

Each winter kit consisted of woolen lowers, socks and caps to battle the harsh winters.
Hope we were able to spread warmth in their lives and hearts. Thank you all for your support, looking forward to the same in the coming year as well.
Wishing you all a very happy and prosperous new year.