Jai Bapu di Ji
In the memory of our Guru, Bapu Harbhagwan Ji Maharaj, an advocate of the making kids self sufficient/Aatmnirbhar; the members of Harjee Jan Kalyan Trust visited the Masoom Special School, Timarpur, Delhi on the 24th of March 2022.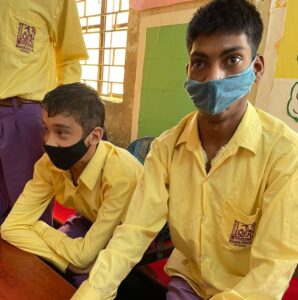 To support these budding talents, we distributed Education Kits to each one of them. It consisted of a Drawing book, Stationery Box, Colors set, Sketch pen set, Water bottle and a refreshment which will help them express their inner creative side.
The atmosphere there was filled with positivity and hope. It was made even more surreal with their Music band which performed on some beautiful and inspiring songs for all.
It was an experience one of its kind and made everyone forget about their worries for those few moments. Hope their Masoomiyat continues winning all hearts and souls.